Music Store
High-definition Audio (FLACs, MP3s and CDs)
We get to listen to new music every day to select only the best new jazz albums for our customers.
Comprehensive artists pages containing track samples, detailed liner notes, artist bios, album-specific composer's notes, photos, videos, and more.
Jazz Boutique
Books, Sheet Music, Private Lessons, etc.
Visit the Blue Truffle Jazz Boutique to learn to play any instrument from books, videos and/or via online private jazz lessons with today's finest jazz artists.
One stop shopping for both rookie and veteran jazz students, artists and fans.
Support Live Jazz
Visit the Gig Calendar for Blue Truffle jazz performances in your area.
Community Resources
Featuring non-profit organizations, private jazz lessons, online master classes and brick and mortar CD stores.
High-definition Audio FLAC Files
Why settle for Mp3 audio files when you can buy high-definition FLAC files (free lossless audio codec), rich in all of the technical nuances that jazz artists spend years learning to master for the same price?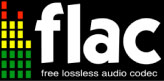 It is no secret that MP3 audio files are missing audio information from the original recordings. Mp3 audio files are compressed to produce smaller file sizes to reduce download time and facilitate streaming. Although there may be little noticeable difference with much of today's popular music, jazz artists spend years mastering many of the technical nuances routinely discarded by this compression process.
Because physical CDs contain audio files (e.g., WAVs) generally considered too large for downloading, FLAC files were developed to facilitate downloading without loss of audio information. Although still larger than MP3s, FLAC files are about half the size of standard WAV files. While they take a little longer to download and require additional disk space than Mp3s, most jazz fans believe that FLACs are well worth the effort. Some jazz fans even equate shopping for jazz at a giant download store to going to a fast food restaurant for gourmet truffles (i.e., the vegetable, not the chocolate, although chocolate truffles are pretty good, too). As you would expect, many of our customers shop the Blue Truffle Music Store for premium jazz FLAC downloads.
The two most popular free FLAC players are Foobar 2000 and VLC.
Although Blue Truffle is committed to selling the highest quality downloads available, nothing really compares to going to out to hear live jazz! Support your local jazz artists!